Well Pump Contractors in Churchville, PA
For 49 years and counting, Accurate Plumbing and Well Service LLC has been Churchville, PA's go-to team of well pump contractors for service and repair. We take pride in providing outstanding service at competitive prices, and in being flexible in our availability.
Complete Service for Water Well Pumps & More
Founded in 1967, Accurate Plumbing and Well Service LLC has long been the premier water well service for Churchville, Southampton, Willow Grove, Warminster, Philadelphia, and Montgomery County, PA and the surrounding areas. As a local, family-owned and operated business, we dedicate ourselves to providing our clients with the highest level of customer service possible, in addition to high-quality workmanship in every job we take on. Our top priority as well pump contractors is giving our customers fast and reliable well and plumbing services at the most competitive prices. We even make ourselves available to assist in emergency situations!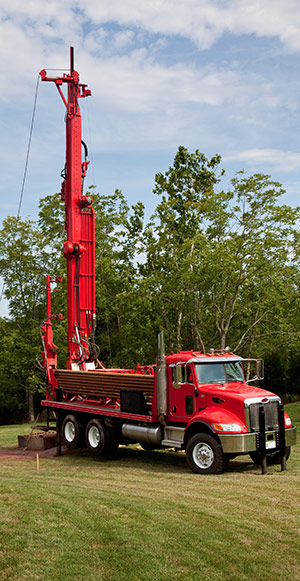 Our experts specialize in repairing water well pumps in Churchville, PA, as well as repairs and replacements for tanks, on-site diagnostics and a wide variety of other plumbing services. We are full-service well pump contractors able to handle jobs of all types and sizes. Our services are available to customers throughout Bucks County, PA and the surrounding communities. We're committed to being our customers' go-to source for repairs on water well pumps, and are always happy to work with new as well as existing clients. Here are just a few of the biggest reasons why Accurate Plumbing and Well Service LLC has built a reputation for outstanding quality and service in our local area:
We have over 45 years of experience in high-level well work.
We are extremely flexible, making ourselves available to take on emergency jobs.
We offer our services at affordable, competitive prices.
Our business has been passed through the family, allowing us to build excellent customer relationships.
We are members of professional associations like the PHCC and GPDA.
Contact Us Today
If you are in need of work on water well pumps, contact our well pump contractors today to schedule an appointment with an expert technician.
Providing plumbing and services on water well pumps to:
Bucks County, PA
Southampton, PA
Westbury, PA
Woodmont, PA
Bryn Athym, PA
Hatboro, PA
Horsham, PA
Furlong, PA
Montgomery County, PA
Warminster, PA
Churchville, PA
Feasterville-Trevose, PA
Warrington, PA
Doylestown, PA
Jamison, PA
Newtown, PA
Philadelphia County, PA
Doylestown, PA
New Britain, PA
Chalfont, PA
Buckingham, PA
Penndel, PA
Levittown, PA
Willow Grove, PA