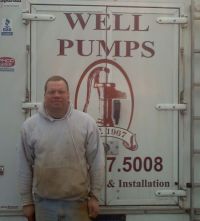 Robert (Bob) Troutner is the proprietor of Accurate Plumbing and Well Service, LLC. Bob leverages his extensive knowledge of construction management, formal training as an accountant, and his hands-on experience to help his clients solve their plumbing and well problems, with diligence, fair pricing, responsiveness, knowledgeable advise, and a commitment to customer service before, during, and after all work has been completed.
Bob has over 15 years of high-profile experience in construction management with both regional and international construction companies marked by almost constant interaction with customers, suppliers, municipal officers, and subcontractors. Known as a hands-on project manager, Bob decided to translate his skills and talents to running his own company.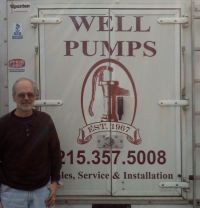 Bob partnered with Joel Krautheim, the founder of Accurate Plumbing and Well Service, for several years before purchasing the company. Bob purchased Accurate Plumbing and Well in 2008.
Accurate Plumbing and Well was established in 1967 by Joel Krautheim, Sr. Mr. Krautheim strove to establish a business based on quality, timeliness, reliability, and integrity. Over the past 40 years, Accurate Plumbing's family of customers has relied upon these attributes.
Prior to purchasing Accurate Plumbing and Well Service, Bob served as a Project Superintendent for Turner Construction Company in Philadelphia. Bob served as Project Superintendent on many high profile projects during his time including Aker Shipyard, and The Philadelphia Water Works. Bob began his construction management career with J.J. Deluca Construction, Inc. With Deluca, Bob began forging the foundation of his knowledge of plumbing, carpentry, electrical, and other trades.
Prior to his career in construction management, Bob served as an accountant to General Accident Insurance company. As an account manager to many construction companies, Bob learned the real cost and benefits of fair and equitable pricing and estimating which forms the other foundation of his business today.
Bob is an honor's graduate of Penn State University and holds a Bachelor's Degree in Accounting. He also holds a Construction Manager Certificate from Temple University.